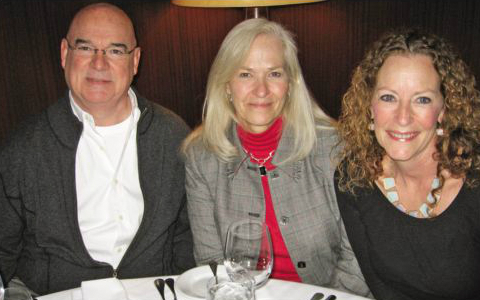 Surprise Thank You For TV Personality
Representatives of more than 30 Hartford-area nonprofit groups threw a surprise luncheon for WFSB personality Scot Haney recently, thanking him for his charity work.
Among those attending were, from left, the Rev. Tom Gallagher of St. Patrick-St. Anthony Church, and Jean Miller and Ronella Cipolla from Favarh.
Hartford Magazine