Favarh Supportive Housing
Favarh – the Arc of the Farmington Valley and Regan Development collaborated on two innovative supportive housing complexes that give tenants with intellectual and developmental disabilities (IDD) increased independence and autonomy in an integrated and safe environment.  The first of the complexes is named Bear Woods Apartments, located in Canton at 300-350 Commerce Drive and the second is Lavender Field Apartments in Bloomfield at 458 and 470 Cottage Grove Road. The innovative nature of these projects includes the incorporation of ADA+ features along with a cutting-edge smart-home management system to help tenants with IDD safely thrive in a fully integrated community setting. A prerequisite for all tenants in both complexes is that they meet state income limitations. The two complexes combined create affordable rentals for 38 people with IDD and 115 others.
---
Bear Woods Apartments in Canton, Connecticut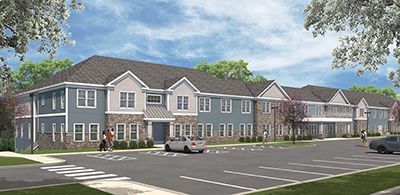 Lavender Field Apartments in Bloomfield, Connecticut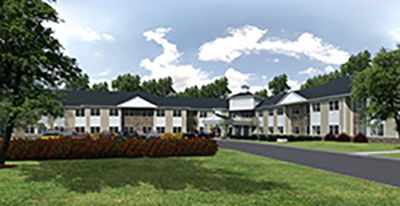 Voya Financial is collaborating with Favarh to help make specialty housing for tenants with intellectual and developmental disabilities a reality in Canton and Bloomfield, CT. As an extension of Voya's vision and mission to help all Americans have the quality of life they seek in retirement, its Voya Cares® program works to help serve those individuals with special needs and disabilities, and their caregivers. This is done by offering a depth of resources focused on education, planning and solutions, as well as advocacy and collaborative partnerships with organizations like Favarh. Visit voyacares.com to learn more.
---
News & Press Updates
Acceptance Process for Favarh IDASH/Specialty Housing
Applications for Favarh IDASH/Specialty Housing are no longer being accepted.
For questions, email Patricia Nadeau, Residential Director or reach her by phone at 860/693-6662, ext. 106.