Favarh Supportive Housing
Favarh – the Arc of the Farmington Valley and Regan Development collaborated on two innovative supportive housing complexes that give tenants with intellectual and developmental disabilities (IDD) increased independence and autonomy in an integrated and safe environment.  The first of the complexes is named Bear Woods Apartments, located in Canton at 300-350 Commerce Drive and the second is Lavender Field Apartments in Bloomfield at 458 and 470 Cottage Grove Road. The innovative nature of these projects includes the incorporation of ADA+ features along with a cutting-edge smart-home management system to help tenants with IDD safely thrive in a fully integrated community setting. A prerequisite for all tenants in both complexes is that they meet state income limitations. The two complexes combined create affordable rentals for 38 people with IDD and 115 others.
---
Bear Woods Apartments in Canton, Connecticut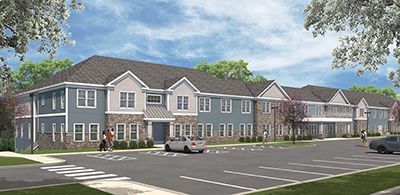 Lavender Field Apartments in Bloomfield, Connecticut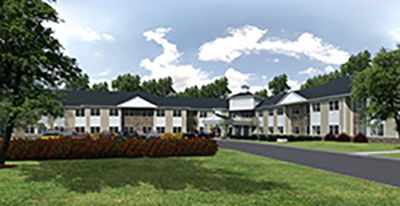 Voya Financial is collaborating with Favarh to help make specialty housing for tenants with intellectual and developmental disabilities a reality in Canton and Bloomfield, CT. As an extension of Voya's vision and mission to help all Americans have the quality of life they seek in retirement, its Voya Cares® program works to help serve those individuals with special needs and disabilities, and their caregivers. This is done by offering a depth of resources focused on education, planning and solutions, as well as advocacy and collaborative partnerships with organizations like Favarh. Visit voyacares.com to learn more.
---
News & Press Updates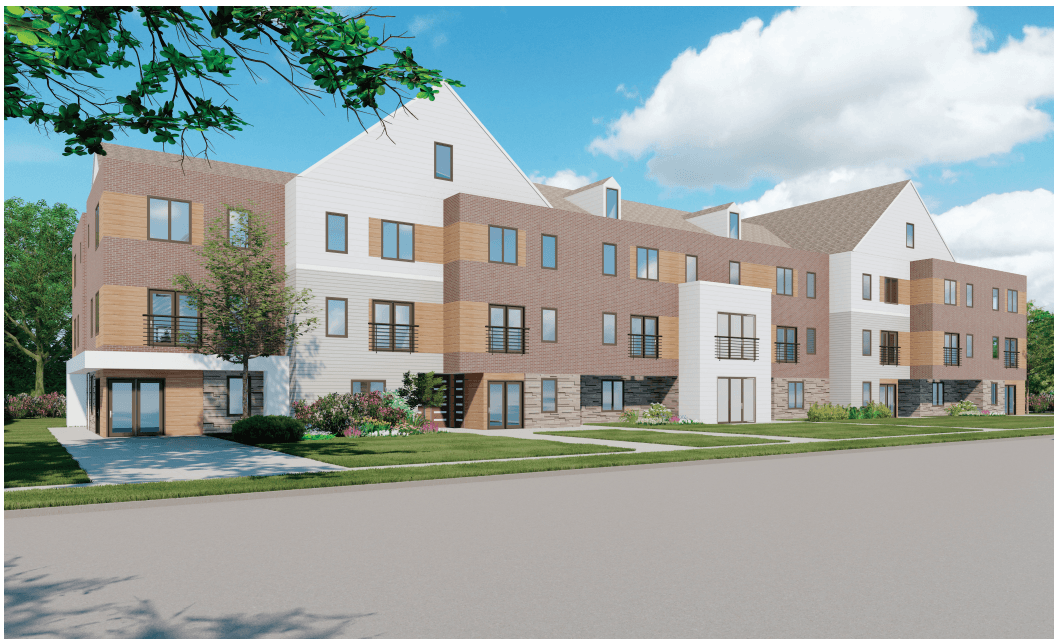 PRESS RELEASE
SUPPORTIVE HOUSING PROJECT IN FARMINGTON MOVES AHEAD, AWARDED $1.5M
65 Apartments for people with and without disabilities
April 28, 2023… Farmington… Favarh – The Arc of the Farmington Valley, Inc., is pleased to announce the awarding of $1,550,664 from the Connecticut Housing Finance Authority (CHFA) in the form of Federal 9% Low-Income Housing Tax Credits (LIHTC) towards Favarh's third supportive housing project, this time with partner Sager Development.
Plans for the new apartment complex at 80 South Road in Farmington (CT) include 65 units for people with and without disabilities and have an anticipated opening date of late 2025/early 2026. Once complete, Favarh staff will provide round-the-clock support to residents living in 12 one-bedroom and 3 two-bedroom apartments within the overall 65-unit development.  
"We're happy to see this project moving forward and thrilled to help 18 new Favarh residents live more independently in the community," said Stephen Morris Favarh Executive Director. "And we're grateful for the support from our partners at DDS, DOH, CHFA, and Sager Development."
This project represents the third apartment complex in the Farmington Valley that Favarh has undertaken with developers to bring more affordable, inclusive living to individuals with intellectual and developmental disabilities. The other two complexes are Bear Woods Apartments which opened in Canton in 2021, and Lavender Field Apartment of Bloomfield which opened in 2022, both built in partnership with Regan Development.
For more information on the Farmington project, contact pnadeau@favarh.org.
Favarh – The Arc of the Farmington Valley was founded in 1958 by eight local families seeking a better life for their children with intellectual disabilities. Today, Favarh (pronounced "FAY-var") is a nonprofit 501(c)(3) and a local chapter of The Arc, a nationwide community-based organization for people with intellectual, physical, and developmental disabilities. Favarh supports more than 350 youths, adults, seniors, and families from 34 Connecticut towns. For information visit Favarh.org.
Acceptance Process for Favarh Supportive Housing
APPLICATIONS FOR FARMINGTON PROJECT
The application process will begin 90 days before the apartment is ready to open, currently scheduled for December 2024.
Here are ways you can prepare for the application process in the meantime:
1.      Talk with your case manager at The Department of Developmental Services (DDS) about the project.
2.      Ask your case manager to make "independent living" a goal for your Individual Plan (IP).
3.      Formally request IHS Funding (In-Home Support Funding) from DDS.
For questions, email Patricia Nadeau, Residential Director or reach her by phone at 860-693-6662, ext. 106.