Scott's Corner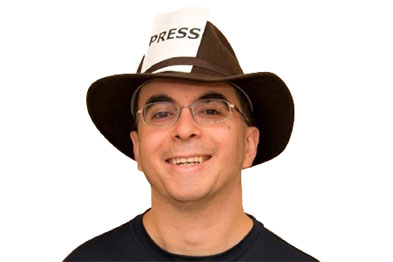 A collection of timely news stories and commentaries by Favarh resident and IDD advocate, Scott Masson. 
---
Improving Social, Emotional and Physical Well-Being for Adults with IDD 
By Scott Masson 
Favarh is breaking ground on an Adaptive Wellness Center for their participants with IDD to promote social skills along with physical and emotional well-being.  This brand new multi-purpose facility will have all kinds of sports and other programs such as yoga, line dancing, holiday parties, table games, basketball, floor hockey, and theatre rehearsals.  This facility will help promote a healthy lifestyle for people with a disability. It will be located across the street from the Bear Woods apartments on Commerce Dr. in Canton Connecticut. A GoFundMe Page has been established for people to make donations to help fund the wellness center. The campaign has already collected more than half of its two million dollar goal. 
Favarh's participants are looking forward to using the wellness center to socialize and participate in programming throughout the day.  The Adaptive Wellness Center will be available for use by Favarh participants and programs, and is certain to provide a fun and exciting place for all to enjoy. 
Favarh's Director of Employment Services Gail Nebel says about the Adaptive Wellness Center, "The Employment Services Department will operate out of two buildings, the 225 address and the 325 address, which is the Wellness Center. I am very excited  that the individuals we serve will have the opportunity and space to increase physical activity which is essential to a healthy lifestyle."  Some of the work teams at Favarh will report to the Wellness Center at the beginning and end of each day. Those teams haven't been decided yet. The individuals who report there will have the chance to use the equipment there before they go to work. 
The Favarh Transition Services Program, which helps high school graduate students learn about working in the community, will also be utilizing the building. Director of Transition Services Tammy Annis says, "We are excited to have a space for indoor activities for the Transition Program students especially during the summer months. We can't wait for it to be open and start using it." 
The Capital Campaign at Favarh is a fundraising campaign to raise money to support the construction of the Adaptive Wellness Center building. Favarh's Director of Development Ronelle Cipolla says, "We have a goal of raising 2 million dollars over the next 5 years." The fundraising is going very well. Favarh has raised about $1,400,000 so far. "We are hopeful that all Favarh families will get involved and contribute to the best of their ability. Every donation makes a difference."  Donations can be made online at favarh.org/give/wellness-center.html or mailed to Favarh, 225 Commerce Drive, Canton, CT 06019; Attn: Development Department.
Favarh is hopeful to break ground on the building in July 2020.
---
 Living through the 2020 pandemic and staying healthy
Journal Entry by Scott Masson
The whole world and the United States are dealing with a pandemic known as the Coronavirus. The virus has impacted the Special Olympics community by cancelling their sports competitions for most of the year so far. As a result of the cancellations my fellow athletes and I can't see our friends due to social distancing guidelines or anybody else we get together with.
Special Olympic athletes are all doing their part to stay healthy and active during this time. Normally this time of the year Special Olympics has their summer games and fundraisers for Dream Ride which takes place in August. This month normally there is a fundraiser for the Special Olympics Dream Ride called the Sock Hop.
Not having Special Olympics sports running during the year is a big loss for the state because competitions go on all year long in our beloved state. Everybody comes out to watch the athletes play and the athletes make new friends that way. Not only Special Olympics but other social activities are affected like theatre programs and employment opportunities have taken a hit especially nonprofits like Favarh. Social distancing is very tough on all of us with disabilities because socializing with our friends and staff, even loved ones, is an important part of our life. Even going to work. Not going to work or having a paycheck is very difficult for young adults who want to take the next step in their life by living on their own in an apartment.
I'm impacted by this virus because I don't get to go to work every day and see my friends. I can't even see my fiancée every day because of it. We normally see each other every day at Favarh along with our friends. I can't even see the staff that works with us every day. I stay active by playing basketball in my backyard during afternoons. And by going for a walk and playing with my niece. One day when my fiancée Lauren and I were hanging out we went for a walk together. One day I went with my parents to check out the new apartment building that Favarh houses which she and I are moving into and I walked around the property.
I eat healthy by eating plenty of fruits and drinking water while staying home during this difficult time. I also message my friends and my fiancé to see how they're doing and also video chat with them. During the day I listen to music and watch movies on Disney Plus to keep busy. I write stories too. I look forward to this whole pandemic to slow down so we can all go back to our normal lives whatever that may be now. I hope everyone stays healthy and safe and also does their part to keep busy. We will all see each other again soon.
---
Wonder Women of The Farmington Valley
By Scott Masson 
Kim Morrison and Noelle Alix, co-owners of BeanZ & Co., were nominated for the Wonder Women award by the organization Malta House of Care. Kim and Noelle were honored due to their ideology of hiring young adults with IDD for employment opportunities. Their nomination came from an individual within the Farmington Valley community.
The Malta House of Care is a mobile medical clinic that provides free healthcare for adults in Greater Hartford who don't have insurance.  Noelle and Kim said, "It feels humbling to be Wonder Women." They also said it makes them really happy to be honored by Malta House of Care. 
BeanZ & Co is a cafe in Avon that employs young adults with IDD and adults without disabilities who work together throughout the week. BeanZ & Co serves breakfast and lunch. The motto at BeanZ & Co is "Everyone Belongs" and you definitely get that feeling when you walk inside and see everything that goes on inside. Now in its second year, Noelle and Kim said they couldn't be happier with how BeanZ & Co is going so far. They would also like to hire more employees.
Kim and Noelle see BeanZ & Co growing in year two by expanding its catering business. They are not planning on doing home deliveries for now, maybe in the future. They can see more cafés like BeanZ & Co opening around the state. They both said they would like the state to provide financial incentives for businesses to hire people with IDD. If businesses hired more people with IDD, they believe the world would be a better place.
Kim and Noelle hope that someday there will be individuals with IDD who co-own a small business like BeanZ. Many employees at BeanZ with IDD are meeting their goals every day and preparing for challenges that may lie ahead.
Kim and Noelle are such amazing, hard-working and inspiring role models for individuals who want to be like them someday. And that is why they are such great choices for recognition as Wonder Women in the Farmington Valley.
---
Employing Young Adults with Intellectual Disabilities – A Testimonial
By Scott Masson
Recently I went to the Legislative office building in Hartford, Connecticut to testify in front of legislators at a hearing. The hearing was called by the IDD Caucus and was about telling your story in front of legislators and families. The letters IDD stand for Intellectual and Developmental Disability.
I testified about job opportunities and employment for people with disabilities who have a difficult time finding a job. This was my first time testifying and it was a success. I talked about working at Economy Springs in Southington as part of a five person work crew. The four other workers and I are part of an organization called Favarh, where people with IDD are supported. But not everyone supported by Favarh has a job to go to everyday or gets paid every two weeks like I do.
I love going to work at Economy Spring because I know I'm going somewhere every day to work and get paid. I have been coming to Economy Spring for almost 2 years now with my fellow co-workers and a job coach named Julie. I have made a lot of friends there who are very supportive, helpful and friendly.  Economy Spring is a great place to work because everyone treats you like family and you fit in.
More places like Economy Spring should hire people with disabilities because it's good for business and brings happiness to the company. I want Economy Spring to spread the message to other businesses and tell them to have no fear hiring people with IDD because they matter too.
In closing, I want to thank my friends Lou, Tara, Charlie, Joe, Laura, Filomena, Jackie, Brenda, and Johnathon for welcoming us into the Economy family.
---
Tim LeGeyt Returns To Board Of Selectman
By Scott Masson
Tim LeGeyt has returned to the Canton Board of Selectmen, taking one more step in his life in public service. He was first on the board while teaching second grade at Cherry Brook School, but then retired from his 29-year teaching career and ran – and won –a seat in the state House of Representatives representing Canton and Avon. He served in the Connecticut legislature for 10 years before retiring a year ago as a state representative. Now he has returned to his political roots. Mr. LeGeyt just won election – again – as a Canton selectman.
Mr. LeGeyt enjoyed teaching, helping young students to learn and grow in life. He described being a legislator like being a teacher for his constituents. 
He is talking about two different projects he will concentrate on now that he is a selectman again. The first project will be to renovate the power house in Collinsville to generate enough electricity.  The other project is creating more restaurants and parking spaces around Lasalle's Market and the Crown and Hammer in Collinsville. 
"The way the town of Canton and the state can help is by expanding the transportation system to aid those that need it," he noted, explaining that senior citizens have Dial-A-Ride, but there also needs to be transportation for people with intellectual and developmental disabilities (IDD).
Mr. LeGeyt pointed out that Favarh – The Arc of the Farmington Valley – has joined with a developer to build an integrated housing complex for both non-disabled people and those with IDD on Commerce Drive, Canton.   The tenants with IDD in that complex will need transportation, he said.
---
BeanZ: A Place Where Everyone Belongs  
 
By Scott Masson 
Published in the Valley Press  - August 16, 2019
 
A Place Where Everyone Belongs: This is the motto of BeanZ & Co., an inclusive cafe that employs young adults with intellectual and developmental disabilities (IDD). This small business has captured the hearts and minds of many people throughout the Farmington Valley in its first seven successful months.  
 
BeanZ was established in December 2018 by Kim Morrison and Noelle Alix in the New England Pasta Company on Route 44 in Avon.  New England Pasta, in turn, was founded in 1994 by Kim and Scott Morrison.  Kim and Noelle were inspired to open BeanZ because of their daughters, Megan Morrison and Cate Alix, who both have Down Syndrome.   
 
The cafe has 18 employees evenly divided between staff members without disabilities and those with disabilities. The cafe is an inclusive place where customers can eat breakfast and lunch.  The countertop at BeanZ is lowered for those with disabilities.  The cash register has a simple system for everyone to use, including those who may need help making change.  
Kim and Noelle talked about their slogan, with another friend one night, and they came up with. "Everyone Belongs."  
 
BeanZ is a welcoming cafe.  As soon as customers walk in they are greeted with happy employees.  
TV news stations such as Fox61, NBC 30 and WTNH have been coming to check out BeanZ. The owner, Kim, is hopeful BeanZ will be even more successful as a result of the media attention.  BeanZ has already changed the public's opinion on people with IDD.  
 
The staff at BeanZ have become a family, helping each other out if they need help.  The employees at the cafe with IDD include Lauren Traceski, Jessica Sahlman and Nick Sinacori, all members of Favarh – The Arc of the Farmington Valley.  Lauren's primary job at BeanZ is to serve customers their food and cleans tables and sometimes to operate the register.  Jessica buses the tables and Nick runs the register.  The BeanZ crew from Favarh has a job coach named Yojaria Evans.   
 
"It's a great experience working at BeanZ," said Lauren. "And it feels good to get a paycheck."   
 
"It's awesome to work at BeanZ," added Nick.  
 He noted that when he goes to bed at night he can't wait to get up and get back to work with a smile on his face.  
 
!!!Everyone Belongs!!!
 
---
The Dangers of Plastic-Foam Containers
By Scott Masson
Plastic-foam containers have been around for many years.  We use them to store our food and restaurants and catering businesses all around the world use them so customers can carry their leftovers home. But these containers are made with chemicals like styrene; chemicals linked to cancer.  
Because our foods are exposed to the chemicals in plastic-foam, there can be a devastating effect on our nervous systems, memory and concentration, vision and hearing. But it's not just we humans who are threatened by plastic foam. The environment is also threatened when plastic foam is disposed of at landfills or tossed in the sea, endangering land animals as well as fish and sea mammals.
Plastic foam pollutes our oceans.  Many people just don't realize how harmful plastic-foam containers and plastic bags are to the ocean. But they aren't the only plastic articles that are harmful to the oceans: so are plastic straws. Estimates are that plastic-foam containers, plastic bags and straws could take as long as a million years to decompose. 
We humans must become more aware of these hazards to our environment, especially the impact on our beloved animals.  The fewer plastic bags and plastic-foam containers we use, the better off the environment will be. 
I'm all for banning plastic-foam containers and plastic bags. Who's with me? We need to protect our environment not harm it. So the next time you're eating out or just picking up something from the grocery store think about what you're using and stop yourself from doing it.  Do the right thing and don't use these harmful products!!!!
Let's Save Earth, our Home !!!!
.